Crazy Chemistry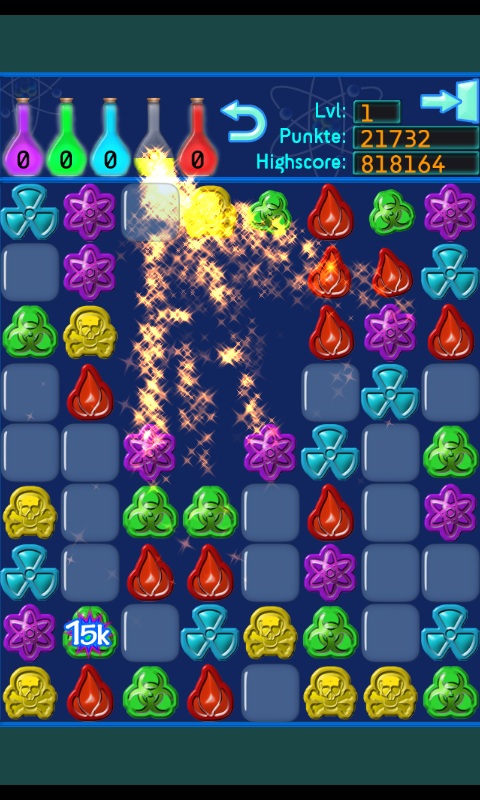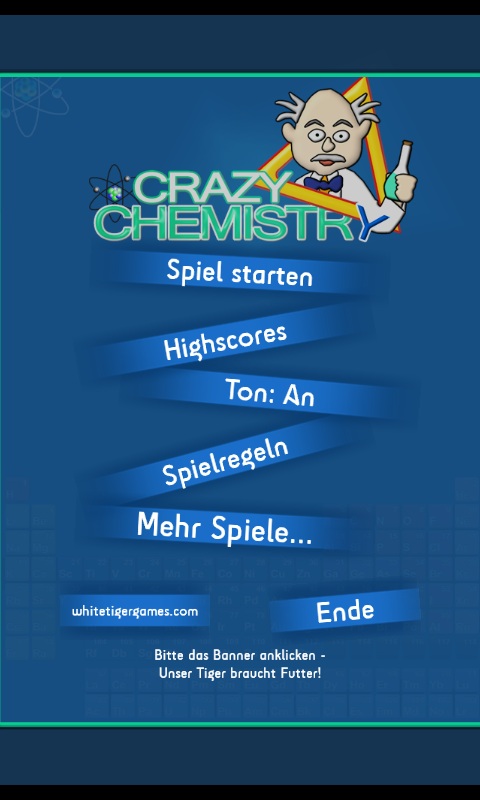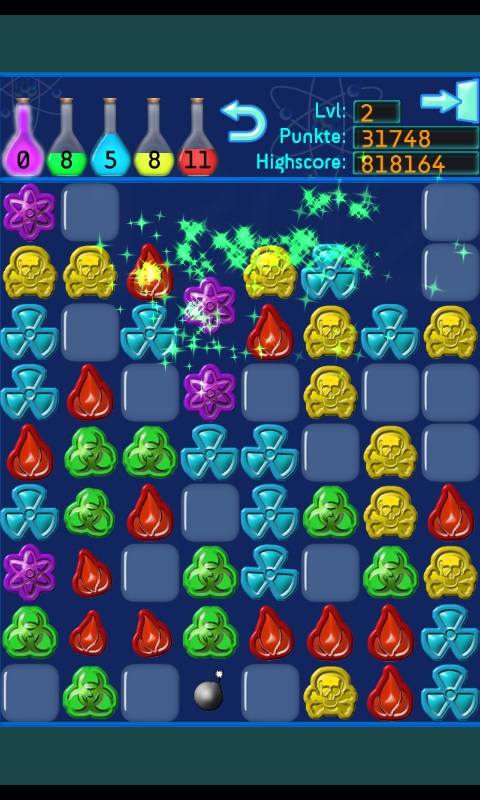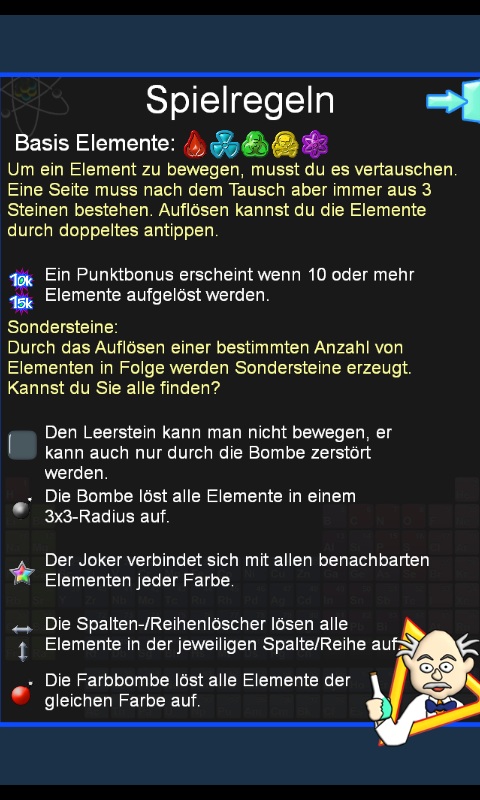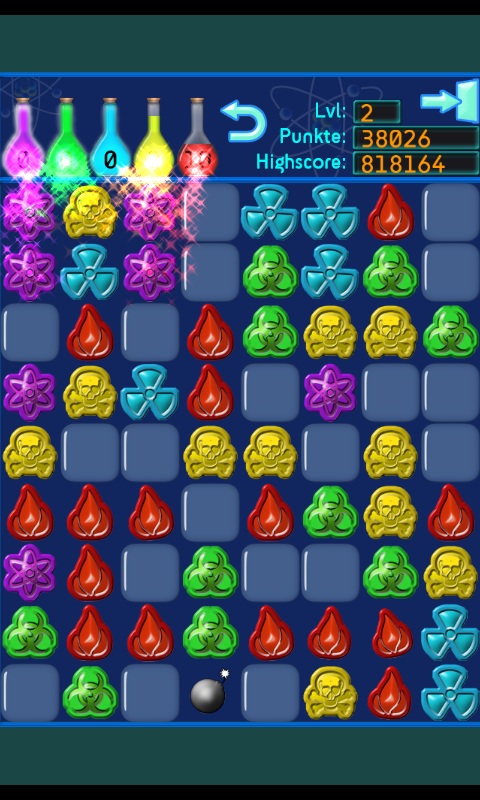 The professor is going crazy - help him sort his chemical elements. The next experiment is about to begin!
Crazy Chemistry is an awesome match-3 puzzle game with strategic depth. Anytime!
Easy to play but hard too master
Requires strategic thinking
Lots of powerful specials
Stunning sound effects
Outstanding particle effects
Level based gameplay
Highscores
Does not stop your own music from playing! (tested with several music apps and Spotify)
The Windows version of Crazy Chemistry is free. The Android free version is ad-supported, while the premium version has no ads.
Version 1.2 (2013-02-21)
added Chinese localization